Past editions
Métamorphoses
14 September - 07 October
For its 33rd edition, the Ambronay Festival explores the concept of metamorphosis – musical metamorphosis, interpretive metamorphosis, and of course the metamorphoses of Ovid, the inspiration for baroque masterpieces.
A place of innovation, Ambronay also intends to 'transform the concert' and to experiment with alternative relationships than the usual face-to-face encounter between artists and the public. Music will also resonate through the gardens with stages dedicated to amateur performers.
Loyal to the musical stars who have developed alongside it – such as William Christie, Marc Minkowski, Sigiswald Kuijken and Manfredo Kraemer – and driven by a dynamic of creativity and production (with, notably, Falvetti's Nabucco conducted by Leonardo García Alarcón), the Ambronay Festival also gives an ever-increasing profile to emerging young talent.
The 'Cartes blanches aux Jeunes Ensembles' are a central element of the European Baroque Academy's mission to support young talent. The Baroque Academy has been designated a European Union Cultural Ambassador for a period of three years.
With concerts in Lyon, a rich programme of events under a traditional marquee, and dozens of free performances for all (amateur stages, pre-concert talks, exhibitions and guided tours) – here is a heritage site truly transformed!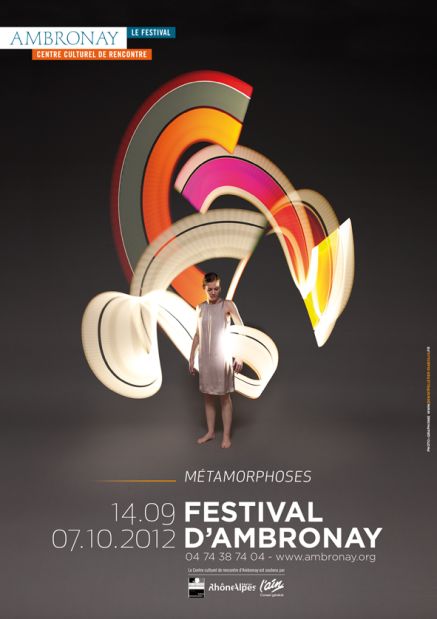 Programmation
DATE SUPPLÉMENTAIRE
1

Fri 14/09

-

20h30

Nabucco

Leonardo García Alarcón

Falvetti

Abbatiale

Tarif A
2

Sat 15/09

-

11h

Carte blanche aux jeunes ensembles

Ensemble Cafébaum

Concert au jardin

Jardins de l'Abbaye
2

Sat 15/09

-

17h

Carte blanche aux Jeunes Ensembles

Ensemble Les Surprises

Les délices de Versailles

Salle Monteverdi

Tarif E
3

Sat 15/09

-

20h30

Mozart

Jérémie Rhorer

Messe du couronnement

Abbatiale

Tarif A
4

Sat 15/09

-

21h

VARIATIONS SUR LES VARIATIONS GOLDBERG

L'Effet de Foehn

Chapiteau

Tarif E
5

Sun 16/09

-

11h

MÉTAMORPHOSES NOCTURNES

Quatuor Terpsycordes

Salle Monteverdi

Tarif C
6

Sun 16/09

-

14h30

CARTE BLANCHE AUX JEUNES ENSEMBLES

Ensemble Sopra il basso

L'art de la basse continue

Tour Dauphine

Tarif E
7

Sun 16/09

-

15h

MUSIC AT THE CASTLE TAVERN

Ensemble Céladon

Concert à la criée

Chapiteau

Tarif E
8

Sun 16/09

-

17h

SCHUBERT

Marc Minkowski

Ultimes Symphonies

Abbatiale

Tarif A
9

Wed 19/09

-

20h30

AMOUR & FOLIE

Patricia Petibon

Monastère de Brou

Tarif B
10

Thu 20/09

-

20h30

L'IPPOLITO

Ana Quintans

De Almeida

Grand Temple

Tarif C
11

Fri 21/09

-

20h30

BACH

Sigiswald Kuijken

Abbatiale

Tarif B
12

Sat 22/09

-

17h

CARTE BLANCHE AUX JEUNES ENSEMBLES

Ensemble Desmarest

Hommage à Henry Purcell

Salle Monteverdi

Tarif E
13

Sat 22/09

-

20h30

AMOUR & FOLIE

Patricia Petibon

Abbatiale

Tarif A
14

Sat 22/09

-

21h

FLOR DE VERANO

Diana Baroni Quartet

Chapiteau

Tarif E
15

Sun 23/09

-

11h30

LE CLAVIER MÉTAMORPHOSÉ

Céline Frisch & Aline Zylberajch

Abbatiale

Tarif C
16

Sun 23/09

-

14h30

LE CLAVIER MÉTAMORPHOSÉ

Nicolau de Figueiredo

Tour Dauphine

Tarif C
17

Sun 23/09

-

15h

LE CHANT DES BALLES

Vincent de Lavenère & Éric Bellocq

Jonglerie Musicale

Chapiteau

Tarif E
18

Sun 23/09

-

17h

LE CLAVIER MÉTAMORPHOSÉ

Alexandre Tharaud

Abbatiale

Tarif B
19

Thu 27/09

-

20h30

LES HÉROÏNES D'OVIDE

Ottavio Dantone

Abbatiale

Tarif B
20

Fri 28/09

-

20h30

IL DIVINO MOZART

Ghislieri Choir & Consort

Abbatiale

Tarif B
21

Sat 29/09

-

17h

Carte blanche aux Jeunes Ensembles

Ensemble Der Musikalische Garten

Scordatura

Salle Monteverdi

Tarif E
22

Sat 29/09

-

20h30

REQUIEM

Leonardo García Alarcón

Mozart

Abbatiale

Tarif A
23

Sat 29/09

-

21h

MACBETH

L'Opéra Théâtre / Lyon

Chapiteau

Tarif E
24

Sun 30/09

-

11h

RECITAL

Damien Guillon

Salle Monteverdi

Tarif C
25

Sun 30/09

-

15h

PREGADORIA

Antonio Placer & Elena Ledda

Chapiteau

Tarif E
26

Sun 30/09

-

17h

METAMORPHOSES AMOUREUSES

Ophélie Gaillard

Abbatiale

Tarif B
37

Sun 30/09

-

20h30

REQUIEM

Leonardo García Alarcón

MOZART

Abbatiale

Tarif A
27

Wed 03/10

-

19h30

FANTAISIES VOCALES

Pierre Cao

Chapelle de Jujurieux (Espace culturel C.J. Bonnet)

Tarif D
28

Thu 04/10

-

20h30

LES NATIONS GALANTES

Les Ombres

Opéra de Lyon, Amphi

Tarif D
29

Fri 05/10

-

20h30

LES ARTS FLORISSANTS

William Christie

Charpentier, Histoires sacrées

Abbatiale

Tarif A
30

Sat 06/10

-

17h

CARTE BLANCHE AUX JEUNES ENSEMBLES

Ensemble Abchordis

Italie sacrée

Salle Monteverdi

Tarif E
31

Sat 06/10

-

20h30

CONCERT A DEUX VISAGES

Nathalie Stutzmann

Abbatiale

Tarif B
32

Sat 06/10

-

21h

UNE NUIT À LISBONNE

Carla Pires & Deolinda

Chapiteau

Tarif C
33

Sun 07/10

-

11h

LES ARTS DE LA FUGUE SELON KRAEMER

Manfredo Kraemer

Salle Monteverdi

Tarif C
34

Sun 07/10

-

15h

SORTILEGES ET CARAFONS

Gaëlle Méchaly & Ezequiel Spucches

Chapiteau

Tarif E
35

Sun 07/10

-

17h

MAX EMANUEL CENCIC

Concerto Köln

Abbatiale

Tarif A
36

Sun 07/10

-

20h

MIX BAROQUE

Les Esprits Animaux / Arandel

Transbordeur

Tarif E
---