Past editions
MÉDITERRANÉE(S) - Festival 2010
hespérides
Skip Sempé – harpsichord
A harpsichordist endowed with a delicate touch and a sublime emotional sensitivity, Skip Sempé dazzles in virtuosic variations, capricious ornaments and sparkling colours. From the tiento, diferencias, glosado, masterpieces by the great Spanish composers Cabezón and Cabanilles, to the toccatas, fantasies and sonatas of Frescobaldi, Lasso, Picchi and Scarlatti… A recital where one can discover the wonderful musical potential of the harpsichord, via a journey through the Italian and Iberian peninsulas.
Toccatas, fantazias and sonatas of the Hesperides
Works by Girolamo Frescobaldi, Orlando di Lasso, Giovanni Picchi, Antonio de Cabezón, Joan Cabanilles, Domenico Scarlatti.
---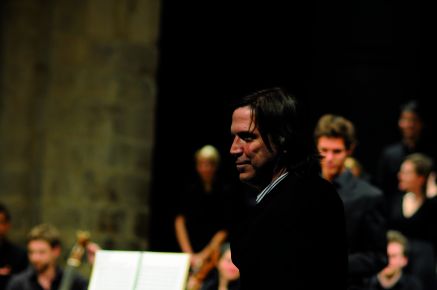 © B. Pichène
---