Past editions
MÉDITERRANÉE(S) - Festival 2010
10 September - 03 October
Reservation :
At the Cultural Encounter Centre office
On Internet
Phone : 0033 (0)4 74 38 74 04
The Mediterranean, an inland sea where one can both lose and find oneself, a sea which unites, through joy and pain, a mosaic of languages, of peoples, of civilisations. At Ambronay, the journey begins on 10 September; for a production as beguiling as the song of the Sirens.
In 2010, the Festival is characterised by the place given to musical and cultural diversity: Southern Italy, Sardinia, Corsica, Marseille, France, the Occitan, Spain, Lebanon, Palestine, Israel, Algeria…
Having celebrated its 30th anniversary in 2009 with the first greatest exponents of the baroque movement, it seems fitting in 2010 to devote the majority of this year's activities to their worthy successors. Alongside Ton Koopman and Gabriel Garrido we meet the next generation of conductors, such as Marco Mencoboni, Fabio Bondi, Manfredo Kraemer, Jean-Christophe Spinosi etc. Or those younger still such as Geoffroy Jourdain, Héloïse Gaillard, Emmanuel Bardon, Sébastien d'Hérin and Leonardo García Alarcón.
During 2010 we launch our Young Artists Residencies, which the public can discover either through our surprise concerts or through their new collection of recordings on the Ambronay Editions CD label.
Because culture is a land of sharing in itself, Ambronay opens itself up to the world and its territories, to youth.
MÉDITERRANÉE(S) - Festival 2010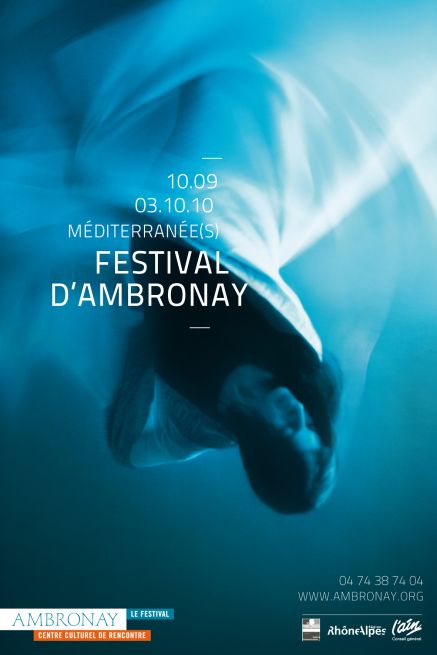 Programmation
---